NEED
One plants, another waters, but God causes the growth (1 Cor 3:7)! That is exactly what God is doing here, growing us spiritually and numerically. Jesus said that no one puts new wine into old wineskins, because it cannot contain the new expansion (Mt 9:14-17) Likewise, our old facility cannot contain our ever-expanding new ministries. We need more space!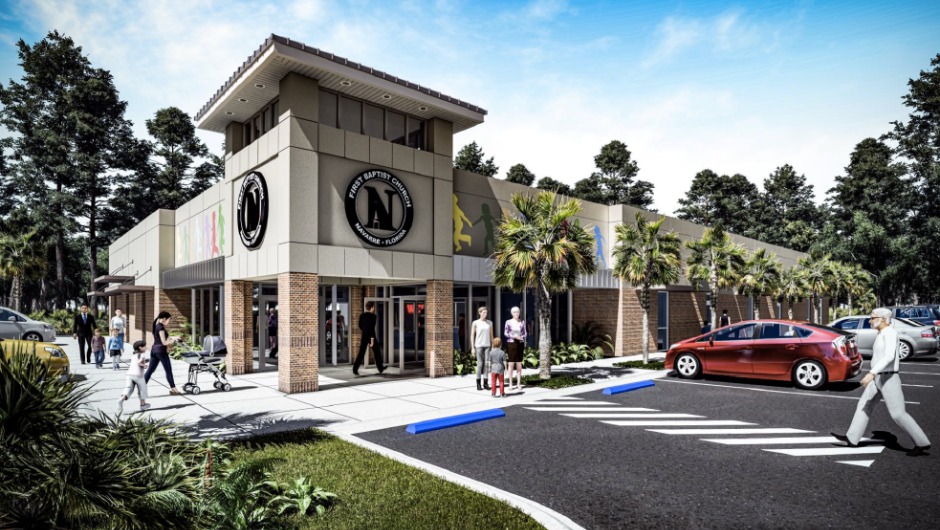 SOLUTION
To keep up with the increased attendance and prepare for future growth, the vision includes a state-of-the-art Children's Ministry Center to serve the growing Sunday Bible Studies as well as multiple weekly ministries for kids, like preschool and after school and evening ministries for grade-schoolers. This will increase our children's space by more than 3x. This building will do all that plus more.

PLAN
We get 2-for-1, for when the children's ministries move into their new facility, that formerly occupied space will be renovated and refit for our growing and expanding adult ministries both for Sundays and throughout the week. This will increase our adult space by 4x. This will better serve the groups reaching out to the community by having dedicated space, fully furnished and with state-of-the-art technologies to aid and enhance the learning and discipleship process. Every age group will personally benefit from this campus expansion.