Sunday Life Groups
Students from 6th Grade through 12th study the same Scripture portion as the adult Small Groups, but tailored to our Youth's growing understanding. This is a great opportunity for parents and kids to study the same material and share insights from Scripture! Sunday Life Groups: In this small group, the Youth explore the Scripture being studied in the day's sermon together, learning about God, and how God's Word can help guide our lives.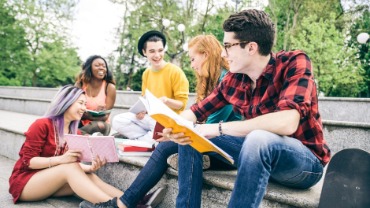 Wednesday Night Youth Group
Join us as we go through the second volume of the AWANA Journey curriculum: Advocates. Building on the bedrock principles of faith, Advocates helps put our faith in context of life in an increasingly challenging world. With fun games and good study, we'd love to have your youth join us Wednesday evenings.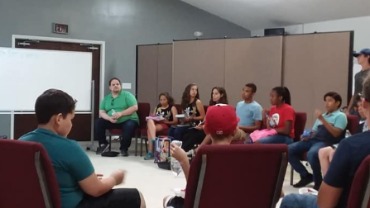 Youth Events
These special events allow our youth to grow together as fellow believers in a different setting. Whether it's helping to paint tool sheds, visiting a museum, or spending the night in Bible Study, these monthly activities are great opportunities to join our Youth program and to put our faith into practice. Parents: be sure to ask about signing up for Realm updates about these special events!